A few years ago "Umpqua" and "Metz" introduced a new material, that should revolutionize flytying - it was: Sili Skin, a partitial transluminiscen and self-adhesive foil in various colour schemes. If an EZ-Body looks good to you, than check out this baby: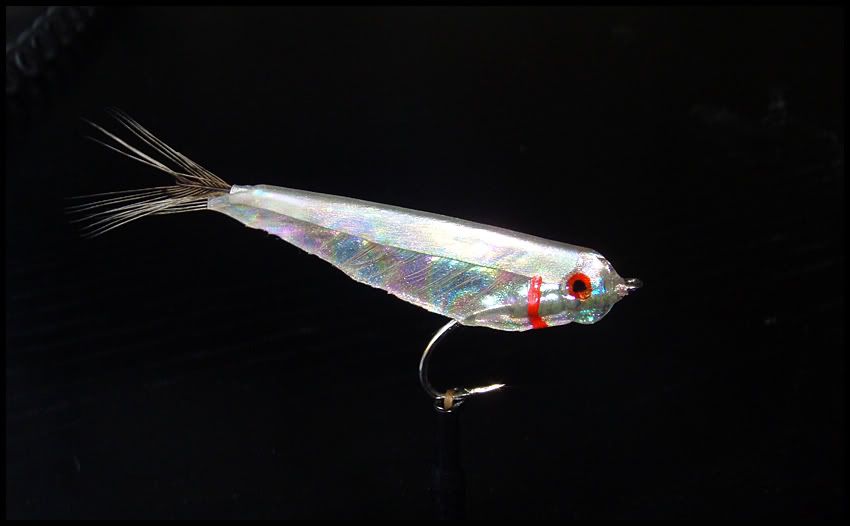 What I used:
Hook: A high quality saltwater hook (I like Daiichi X452)
Thread: Monofilament
Boody - Back: Sili Skin Silver
- Bones and Fin: A stif Hackle
- Skin: Sili Skin "Mother of Pearl"
Head: Loon UV Wader Repair
Eyes: 3D Eyes or equal stuff
Weight: flat-ribbed Soft-tungsten
In my eyes on of the most versatil patterns not only in saltwater but also in freshwater. I caught numerous Pikes, Largemouth Bass, Trouts and other species in my domestic waters... but this fly is born to go for in- and offshore! Among the lighthouse island near Dubrovnik I got some fine Bonitos with that fly... give it a try!
Tight Lines,
Steph